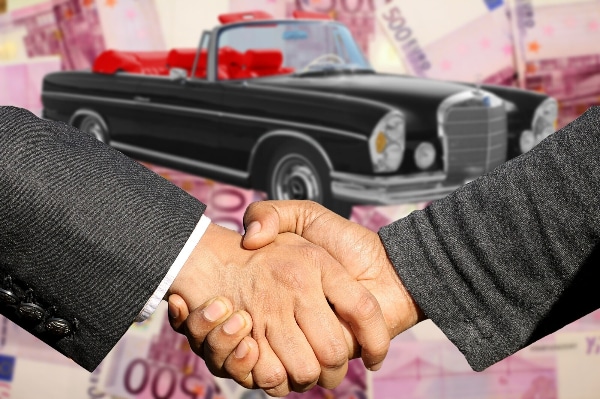 Maybe your old car has died on you, or it's just time for a change. Regardless of your reasons, things only begin to get serious in your car search when you make your way to a used car dealer.
The pressure of having someone in front of you whose goal is to sell you a car, plus the potential of having everything wrapped up in an instant has led many to make the wrong decision, especially those who are not car savvy.
It's worth stating that, contrary to belief, most used car salespeople get the joy out of pairing the right car to the right person, not just sealing a deal. That being said, if you are going to negotiate and buy a used car from a car expert it pays to have questions in your arsenal just in case you do come across the one that does want to take you for a ride.
To help you, we have put together these 6 important questions to be sure to ask when looking for some new wheels.
1. What Is the Final Price?
Before even getting to the car dealer it pays to have a clear idea about the price. While it may be easy to fall in love with a car online, especially one that appears to be in your price bracket, there could be hidden costs that could put you off once you make your way to the used car dealership.
A normal additional charge would be for taxes added to the final value.
However, admin charges, dealer fees, or charges to process financing are all additional expenses that a car dealer could add to the final price. So get on the phone before making the trip and ask them for the correct figures to avoid any embarrassment.
2. What Non-Factory Items Does The Car Have?
These can be anything that may have been added to the car, be it aesthetic or something that affects the running of the vehicle.
You don't want to forget to ask this question for 2 good reasons.
Firstly, a car that has these mods may mean the car that you imagined is not the car you thought it was when you saw it online. The result may mean that it is not the car for you.
Secondly, if the mods have been made by the dealership then you can use them in negotiations as they may include the expenses for them in the final price. Again you did not ask for them so use them as leverage when you are sitting down to finalize the deal.
3. What Work Has the Car Dealer Done to the Car?
In the same vein, it is also great to find out all you can about the work that the car dealer has put into making it showroom-ready. It is common that after checking the car out, some changes may be made. The reason you want to know this is so you can picture any potential expenses in the near future.
If they have changed the tires and serviced the breaks that means less work for you. However, if many things are up in the air or haven't passed their safety checks then at least you can prepare your budget for them.
4. Has the Car Been in Any Accidents?
While the car service history should make everything clear, there is nothing wrong with being upfront and asking if there is any extra information about the car.
Accidents happen. It is an unavoidable fact. But having knowledge about the type of accident and how it has been repaired will let you know if putting money down is going to be a risk or not.
5. Is the Car Under Warranty?
Things can go wrong with even a new car. Yet those buying a used car for the first time may not realize that they don't need to take full responsibility for any troubles if it is under the manufacturer's warranty.
For that reason, it is worth asking if the car dealer knows the status of the manufacturer's warranty for you to take advantage of. In addition, it is not uncommon for a used car dealership to include some form of warranty. If they do however ask if it also relates to the final price of the car, as there may be some room for negotiation there also.
6. Could You Bring Your Mechanic to Check the Car?
This could be viewed as a bit of a pump fake move, but asking if they will allow an independent mechanic to come to assess the car is a question that is worth asking if you are serious about the car, but still have lingering doubts.
If the car is in the condition that they say it is then there should be no issues with another expert giving their opinion. However, if they are hesitant then that is an instant red flag. It can also give you peace of mind if you don't feel confident assessing a car yourself.
Buy a Used Car With Confidence
Having an action plan with these questions and more is key to going into any car negotiation with confidence. Be sure to use them the next time you decide to invest in some new wheels.
If you are looking for peace of mind from a car dealer in SC then we at Mckinney are the safest bet. Providing the best Jeep, RAM, Dodge, and Chrysler Models both new and used check out what we have available online or on-site!