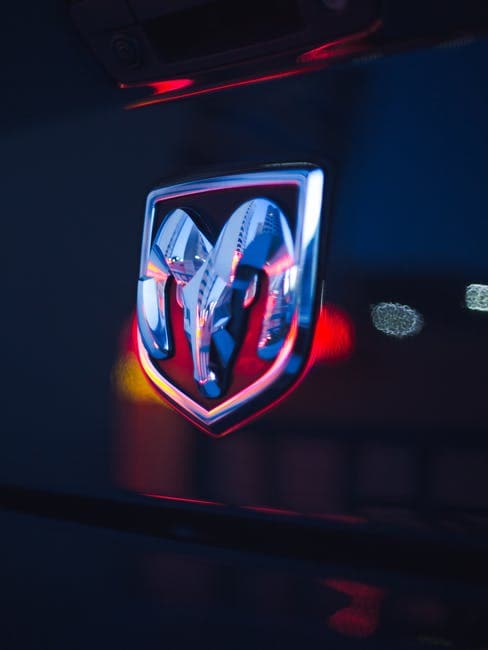 Did you know that in 2021 Dodge sold 569,389 Rams in the US alone? With its rugged look and sheer size, the vehicle has always been one of the best-selling vehicles in the US automotive market.
There are so many different trim models of the Dodge Ram truck available, that choosing which one to buy can be a bit of a nightmare. Don't worry! We got you covered! Read on below for everything you need about the Dodge Ram to make your next purchase, a walk in the park!
Why Buy a Dodge Ram Truck?
How can you not love a Dodge Ram? In 1980 when the name became synonymous with a hard-working, heavy-duty truck that could tow and pull anything. The vehicle not only grew popular in the US but is highly sought after in many regions in the world.
Dodge has been producing pickups since 1917 but it was only in 1981, that their pickups were renamed and the head of a ram used as its logo. The first rams had big, powerful engines with an option between a straight 6 cylinder, 5.2 liter V8 and the 170 horsepower 5.9 liter V8. The vehicles were designated as half, three-quarters, or one-ton vehicles.
These ton ratings were designated by 150, 250, or 350 and not 1500, 2500,3500 that are designated on the ram trucks of today. You could also buy the truck in a 4-wheel drive configuration that had the letter W and the 2-wheel drive configuration that sported the letter D.
Over the years the Ram has had many upgrades and technology advancements, making the vehicles of today, the best pickup truck in the world. Dodge and Ram did split in 2009 forming a new division but this has only allowed Ram to focus more on the pickup and further improve the brand.
What Will the Truck Be Used For?
Knowing what you will be using the truck for, will go a long way in deciding what model Dodge Ram you buy. For instance, if you are going to be using it for commercial reasons, let's say as a small independent contractor, then you will go for the Ram 1500 because it is a sleek powerful vehicle for its size, and you won't need to be carrying around such a heavy load.
If you do regularly need to load a ton or more at the back of the truck, then the Ram 3500 would be the best choice as it has the highest load capacity. The Ram 2500 can be used for semi-big loads as it is rated to load three-quarters of a ton.
For more of a family vehicle, you can go for either one depending on if you want to tow a trailer or caravan. If you do plan on towing something heavy then the Ram 3500 is the way to go, otherwise, the 1500 or 2500 can be used effectively in everyday driving.
About the Ram 1500
The Ram 1500 is the smallest out of the models with the lowest towing capacity and lowest loading capacity but it is in no way a slouch. Weighing only half a ton, this vehicle is easily maneuvered around town and won't be an issue to park.
The Ram 1500 comes in a variety of engine options, depending on which trim you go for, there are five different options. You get the 5.7L Hemi V8 with eTorque, Standard 5.7L V8 Hemi, 3.6L V6 Pentastar engine,3.0L Ecodiesel V6, and finally the big boy engine 6.2L Hemi V8 with Supercharger.
Each engine has different ratings for towing capacity and varied power output. The transmission options are between a manual or auto transmission with a varied number of gears on each option.
About the Ram 2500
The Dodge Ram 2500 is where the trim options exceed all expectations. Customers have a choice between a whopping 6 different trim levels namely the Tradesman, Longhorn, Bighorn, Limited, Power Wagon, and Laramie.
Each trim level has a variety of options but each comes standard with a mega eight-foot truck bed, vinyl flooring, 4 speaker Uconnect audio system, and a five-inch display screen.
You have slightly fewer engine options than Ram 1500 with only three options available. You get the 410 horsepower 6.4L V8 with 8-speed automatic transmission, the 370 horsepower 6.7L turbocharged inline diesel that produces 850 pound-feet of torque, and the 400 horsepower 6.7L inline six-cylinder engine paired with an 8-speed automatic transmission that tops the scale with a whopping 1000 pound-feet of torque.
About the Ram 3500
The Ram 3500 is Dodge's most powerful and heavy-duty truck to date. The Ram 3500 has the same trim level options as the 2500 but with a variety of different options. For example, the power wagon time has Bilstein shocks and 33-inch tires that will make the vehicle go anywhere, so off-roaders will love it.
Once again you get 3 engine options with 2 diesel and 1 gas-powered option. The gas-powered option is a 6.4L V8 that generates 410 horsepower, 429 pound-feet of torque, and is coupled to an eight-speed automatic transmission.
The two diesel options are both powered by a 6.7 L V6 Cummins diesel with the standard option producing 370 horsepower and 850 pound-feet of torque. You do get a high output version of this engine that produces a staggering 420 horsepower and 1,075 pound-feet of pure torque.
Both diesel engines are matched with a 6-speed automatic transmission which many see as a flaw. Despite the somewhat lagging transmission, the towing capacity is still 14,990 pounds which makes the 3500 unrivaled in this department.
Buy a Capable Dodge Ram
Without a shadow of a doubt, the Dodge Ram truck is the most capable truck out on the market today! With so many options available, the hardest part of the day will be to pick which one gets to go home with you!
Are you looking to buy a new Dodge Ram? Still not sure which model will suit your needs? Get in touch with our team today and we will make the difficult choice much easier for you!