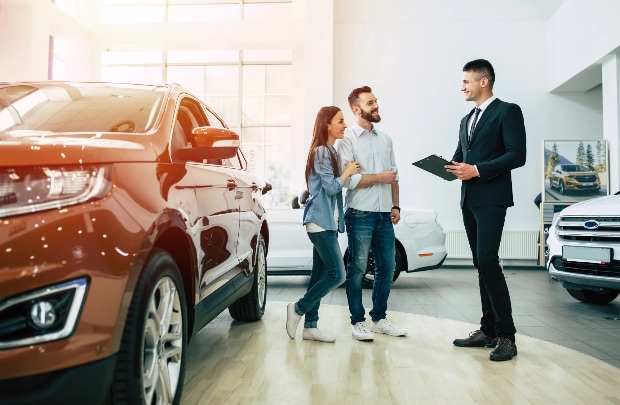 ?
Up to
78 million
new cars are sold every year worldwide. Are you getting ready to buy one of them?
Buying a new car is exciting. You're getting a shiny new vehicle that no one has driven before! You get to find something you really love.
But if you don't know how to buy a new car, it's easy to make some rookie mistakes along the way. We're here to help. Read on to learn about a few common mistakes that people make during the car shopping process.
Picking Whatever Dealership is Closest
For anyone who's never bought a car from a dealership before, this might seem like the obvious choice. If you need a new car as soon as possible, why wouldn't you go to whatever dealership is most convenient, right?
Not all dealerships are the same! As matter of fact, most dealerships only sell certain types or brands of cars. You're limiting yourself if you choose the dealership that's closest to your home without even learning what they sell.
Instead, ask around and look online to check out local dealerships. Try to find the ones that have good reviews and that seem to carry cars that are similar (if not identical) to what you're looking for.
Not Doing Car Research First
If you've decided that it's the best time to buy a new car, that doesn't mean that any car will do. When you're buying new instead of used, you have the opportunity to get exactly what you're looking for (within your price range, of course). So what do you need out of a new car?
Research various makes and models of cars and start narrowing down your options. Do you need a truck or a sedan? Do you need two doors or four doors?
Your car should match your lifestyle. Your household, your hobbies, and your aesthetic preferences will all go into the final decision about what car you're going to take home.
When you research ahead of time, you're giving yourself a better chance of getting a car that's right for you. You won't be persuaded to buy something that isn't a perfect fit.
Not Knowing (Firmly) What You Want
Once you've done your research, make a list of things that you know you want from a new car. If you have a specific car in mind, that's even better.
A good car salesperson does their best to figure out what a customer wants and needs so they can match them with a car. Unfortunately, if you don't already know what you want, this could mean that you get led in the wrong direction.
When you have an actual list (either on paper or on your phone), not only will this help you find what you're looking for on your own, but it can also help the car salesperson find a good match if you don't have a specific vehicle in mind.
Not Reading Reviews
You should be reading reviews for both cars and dealerships before you leave your house to go to a dealership for the first time.
When it comes to cars, this will be easy. From the time a new car hits the market there will be plenty of in-depth reviews to look through that will let you know whether or not the car will be good for you.
Even if you don't plan to buy a new car online, browsing the web will give you access to more user experiences.
When you're looking for reviews of dealerships, you're going to get more limited results. Just browse through written reviews to look for things like prices, specials, and the quality of the salespeople.
Not Taking a Test Drive
Before you sign the papers and buy your car, you need to take a test drive.
You might think that a car is absolutely perfect for you based on its appearance and features, but once you get behind the wheel, it's all wrong!
Perhaps the car is set up in an unexpected way, or you're too tall (or short) to be comfortable in the seats. The fabric inside the car may be uncomfortable. You may not feel right when you're driving.
Regardless, you won't know until you sit in the car and try to drive it on your own. Don't learn about the quirks of the car after it's too late to change your mind!
Not Negotiating
Negotiating is part of the car buying process. One of the top tips for buying a new car is to make sure that you practice negotiating before you get to the dealership.
Often, the sticker price is negotiable. If the salesperson is unable to get a better price, you may be able to get some extra perks to make it worth your while.
You won't know until you try.
Being Afraid to Walk Away
Walking away is part of the car buying process for many people. It's possible that you'll find the perfect car at a great deal right away, but you need to prepare yourself for the equally likely possibility that you won't get what you want.
It's okay to leave the dealership, even if only for a few minutes. This can give you time to regroup and make sure you and the salesperson are on the same page.
Remember that you can always come back.
Buying a New Car? Keep These Mistakes in Mind
When you're buying a new car for the first time, you're sure to be feeling a bit overwhelmed! Don't let that cause you to slip up and make some of these common rookie mistakes.
Buying a car can be a stressful process, but when it's all over, you'll have the car of your dreams!
If you're buying a car in the Easely, SC area, why not come visit us at McKinney? Check out our inventory online or come check us out in person today.